Not so gullible anymore....
May 17, 2012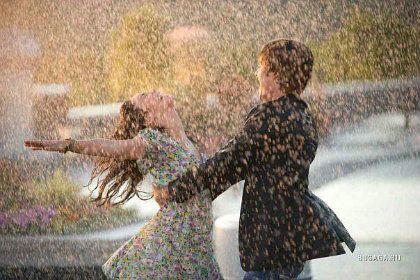 Experiences in life whether it may be bad or good really help us or mold us to become the person that we are now. I must admit that several years back, I'm the one who's so gullible, vulnerable type of person and would definitely believe most or part of a person was saying. That's because I'm too young then, or we simply want to make ourselves believe that this particular person would willing to give us the attention that we are longing to have, or need. And I know most or some of you would agree with this.

Nevertheless, as time passes by, and with every experience we face along the way, would truly change how we view life or the people around us. But those experiences over the years made us a much wiser and stronger individual. That's why even how painful or tougher those challenges were, I still learned to just focus on the brighter side of life. There's no reason for me to dwell on the negative things that had happened to me the past years, but rather think that there are still tons of things that I should be thankful for. Those trying times made me the best person that I can be and definitely changed my life in a major way.
Moreover, even if we learned those life lessons the hard way, don't dwell on those hurtful things that had happened since this won't help you in the long run, look at the positive side of life instead. In life, we can really meet people who would take advantage of us, but what we have learned along the way or through the years would help us on how to deal with them, and can help us even more to distinguish who the most genuine person is and who's just playing or fooling around.
Thus, I can honestly say, that I had learned so many things from the past. And if I have the chance to turn back time, I'll choose not to change anything from my past since what I went through several years back, truly help me bigtime to choose who the right person to trust or to share my whole life with. And made me realized that I should not be so gullible anymore.